Community Psychology (from Manchester) UK
www.compsy.org.uk
last updated 4 March, 2014
'Bringing Society to Psychology' ->> explanation
Any feedback, information, links is greatly appreciated to make this page as useful as possible for the
'Community Psychology Community'.
Introduction to community psychology
---
scroll down - there is more on this home page below the menu

Games for community psychology. We introduced some of our games for participation and conscientisation at the Lisbon International Community Psychology Congress in 2008. Since then we have been piloting them and amending them. We are please to announce that they are now ready for you to work with and pilot yourselves. We have to charge to cover the costs of producing the games – until we know there is a demand we cannot produce lots of them and bring the costs down. So, if you would like to order one of the games: please use this order form which also gives details of the games.
---
EVENTS (announce your community psychology and related events here)
MANCHESTER
Thursday 13 March 2014 – 12noon-1.30pm – New Lecture Theatre, Gaskell Campus, Hathersage Rd., MMU, Manchester, M13 0JA
"Theoretical and methodological conceptions in liberation practices in Community Psychology: a Brazilian point of view"
James Ferreira, Federal University of Ceará (UFC) Brazil
This talk intends to discuss historical, theoretical and methodological aspects of the Community Psychology that have been practiced in the state of Ceará, in the Brazilian Northeast, from the praxis started by Professor Cezar Wagner de Lima Góis and developed by the Community Psychology Nucleus (NUCOM) at the Federal University of Ceará (UFC). Many remarkable aspects of the proposed Community Psychology in Ceará are elaborated, also highlighting its academic and social perspectives. The Community Psychology is formed by five theoretical frameworks: Paulo Freire's Popular Education, Rolando Toro's Bio Dance, Carl Rogers' Rogerian Approach, Vigostski's Cultural-Historical Psychology and Martin-Baró's Psychology of Liberation. We also plan to socialize a way of thinking Community Psychology performance, whose reference is the people, with their needs and potentials, emphasizing them as the true subjects of psychological practice.
BRADFORD
Northern (England) Community Psychology Network first meeting, Tuesday 25th February, 2014 All Welcome.
5pm to 7pm at the University of Bradford: Room 3.01 in the Horton A Building, Richmond Road BD7 1DP.
We will also have a community-based organiser, Rich Jones, who will be present to talk about the work of the Joshua Project (see http://joshuaproject.org.uk/ )in the area; and for those not needing to rush off, we can get a curry nearby after the meeting.
Directions:
http://www.bradford.ac.uk/contact-and-find-us/how-to-find-us/city-campus-map/ It is on the third floor of the Horton A building and fairly easy to find. There should be ample free street parking nearby at that time.
Andrew Hart and Jacqui Akhurst add:
This is an open invitation for whoever is interested to come along to a first meeting of people interested in forming / being a part of a network of people with interests in Community psychology further 'North'. Following the success of the London Network, we would hope to develop something similar, where we meet up together, perhaps in different places, to hear about work in the community, share ideas and support each other.
Please also keep an eye on / join into developments and discussions on the ning site: http://communitypsychologyuk.ning.com/
FORTALEZA, Brazil
Fifth International Conference on Community Psychology - September, 2014
In Fortaleza, Brazil / Brasil 3/9/14 to 6/9/14.
For more information see the website: http://www.5cipc2014.org/ (scroll down for the English menu)
If I understand correctly, papers can be submitted from January to March, 2014 inclusive.
__________________________________________________________________________________
See also overseas links page.
---
EUROPE
---
Also see overseas links



.....>>>some recent events >>>
---
Community Psychology in the UK
New Community Psychology Section

Community Psychology Network (UK) we carry information on events on this site also you can join approx 100 people on the email discussion list for UK Community Psychology sign up via this link
History project - work on this project about the development of community psychology in Britain is complete. It is part of a project for an international book. Here is the prepublication draft of the chapter on the UK.
---
contact us
keep on sending us your links!
Go to: >> Journals Manchester Other UK Email list
Journals on Community Psychology in the UK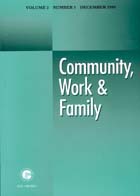 Community, Work and Family edited by Laura den Dulk - Erasmus University Rotterdam, Netherlands; Jennifer Swanberg - University of Maryland, USA; Rebecca Lawthom - Manchester Metropolitan University, UK


Journal of Community and Applied Social Psychology edited by Flora Cornish, London School of Economics and Political Science.
see also Psychosocial Intervention bilingual journal from Spain.
---
Liberation Psychology Network (in English)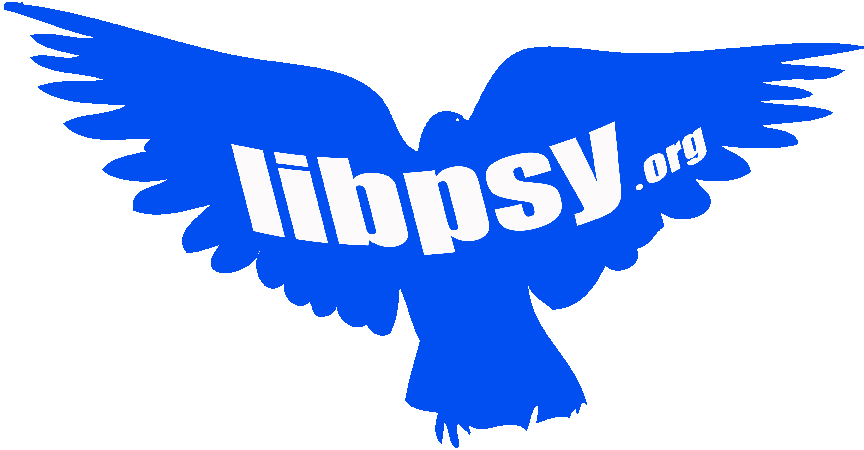 _______________________________________________________________________
Community Psychology in MANCHESTER
Community psychology at Manchester Metropolitan University:
Congratulations to Rebecca Lawthom who has been appointed Professor of Community Psychology at Manchester Metropolitan University. Rebecca was formerly Reader in Community Psychology. Her publications include the co-authored text, Critical Community Psychology.
More on studying Community Psychology at Manchester.
---
Other UK
York
Community and Critical Social Psychology research group (CCSP) at York Saint John University.
The group undertakes research across a range of areas of community and critical social psychology. See web page.
MSc Community & Critical Social Psychology
We offer an MSc in Community & Critical Social Psychology. For more information, including details of how to apply, click here.

London
Psychological Helping and Support Research Group at University College, London - page set up by Chris Barker and Nancy Pistrang -updated
"The UCL Psychological Helping and Support Research Group is a loose association of clinical/community psychologists, led by Dr Chris Barker and Dr Nancy Pistrang. It is part of the Research Department of Clinical, Educational and Health Psychology, in the Division of Psychology and Language Sciences of University College London. Our research focuses on all types of psychological helping and support. We mostly study those types that psychologists call social support, such as peer support, mutual support groups, internet support, befriending and mentoring. "
---------------
London School of Economics: MSc in Health, Community and Development, based at the LSE Social Psychology Institute. Catherine Campbell explains the programme:
The programme will draw primarily on community psychology, critical health psychology and social psychology. It aims to explore the role of community participation and small-scale collective action in public health and health promotion. It pays particular attention to the psycho-social processes underlying the impact of collective action on health, and the mechanisms through which community development approaches may lead not only to improved health, but also to transformatory social action. Our starting assumption is that efforts to promote health and to reduce disease need to combine top down and bottom up approaches. Whilst the primary focus of the course will be the bottom up dimension, emphasis will be continually be laid on the inter-dependence of these two levels of action and analysis.
Flyer about the programme (pdf file)



Proceedings of the 1999 UK Community Psychology Conference, Manchester
(Proceedings of the previous conference can be found in Clinical Psychology Forum No 122, December 1998)
---
Community Psychology elsewhere
Click here to go to our page of international links
---
Other links of general relevance to community psychology - send us your interesting links
Click here to go to our page of other links
---
- back to contents
---
back to Introduction (Top of page)
---